The Stoneman Glaciara is the five-star mountain bike experience in Switzerland.
An incredible 10 billion tons of ice form the Great Aletsch Glacier, the mightiest ice stream of the Alps wit a total length of 20 kilometers.
From Moosfluh, the view extends over this sea of ice, turquoise glacier crevasses and boulders that have been formed over centuries. Let your eyes wander to the legendary summits of some of the tallest mountains in Europe: The Aletschhorn stands majestically enthroned amongst Eiger, Mönch and Jungfrau. In the midst of more than 40 four-thousand-meter peaks rises the landmark of Switzerland: the unmistakable Matterhorn.
This is the home of Stoneman Glaciara.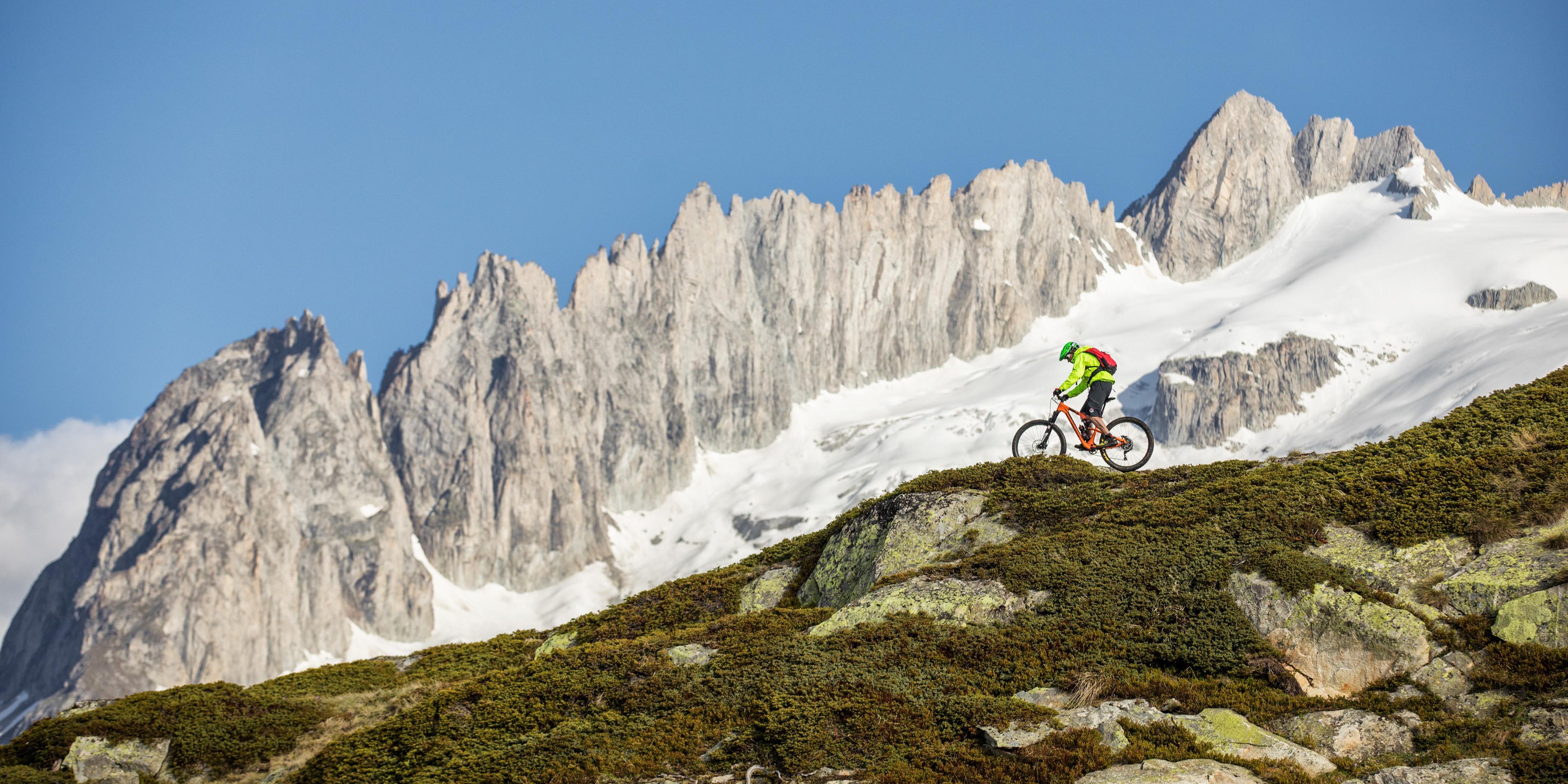 "127 km pure mountain bike emotion"
The Stoneman route leads up to the Great Aletsch Glacier and back to Mörel over three well-balanced stages. The King's Ascent follows, with almost 1,600 meters of elevation gain: an old military road leads steeply up to Breithorn pass at an altitude of 2,451 m.
The route descends into the Binn Valley, a treasure trove of mountain crystals and over 200 other minerals. It then follows the Rhone towards Obergoms – past ancient villages, historical monuments and cozy cafes.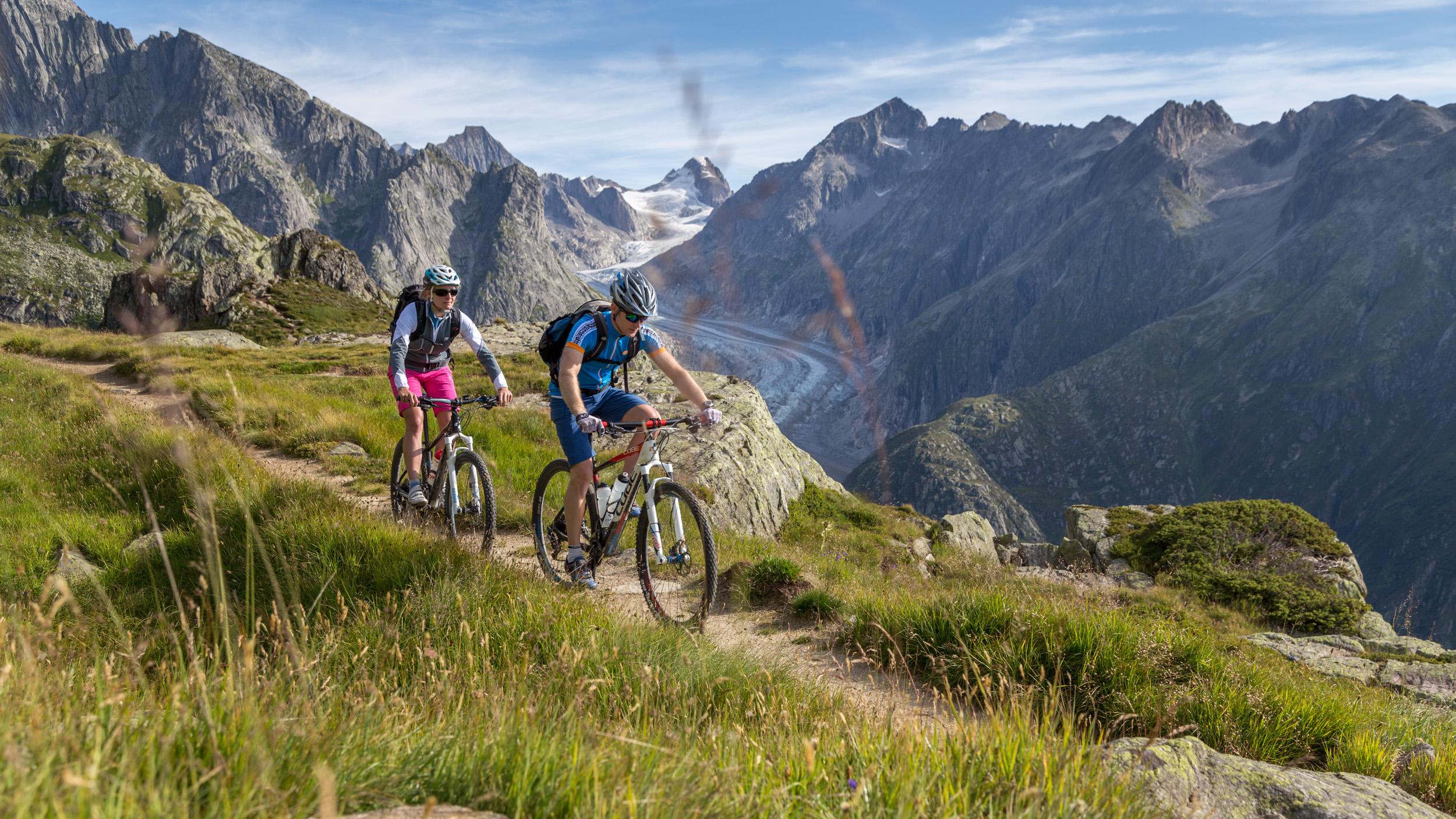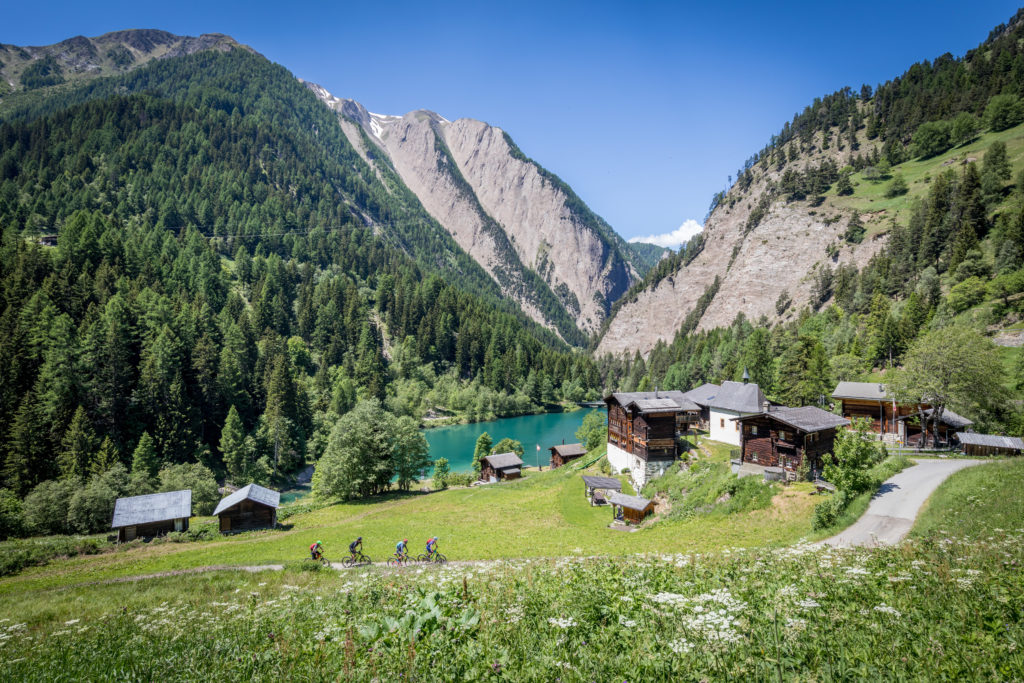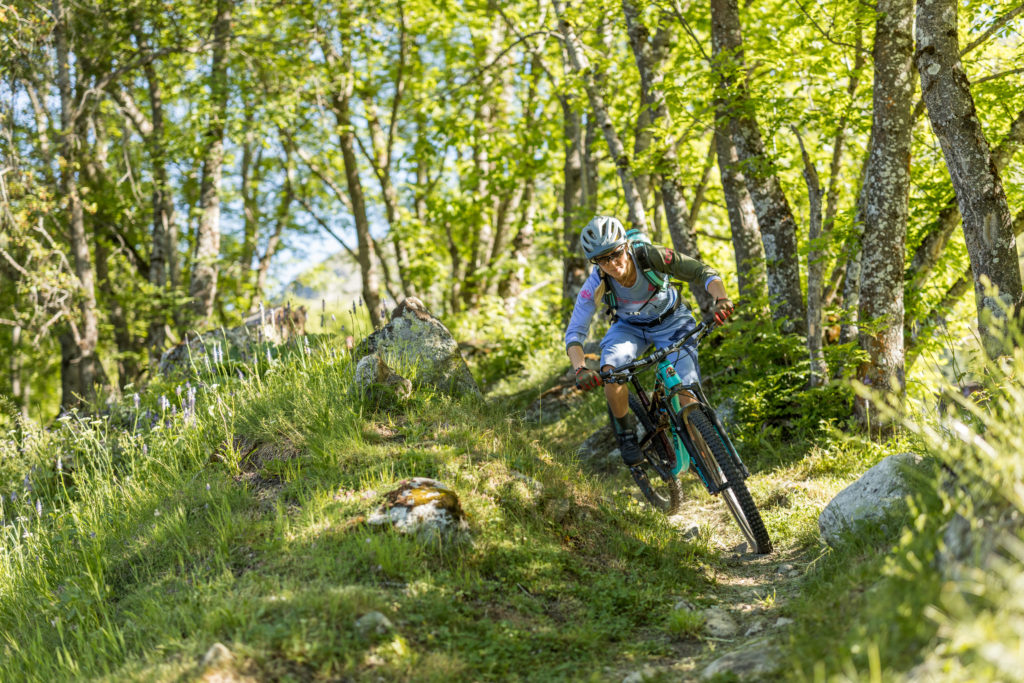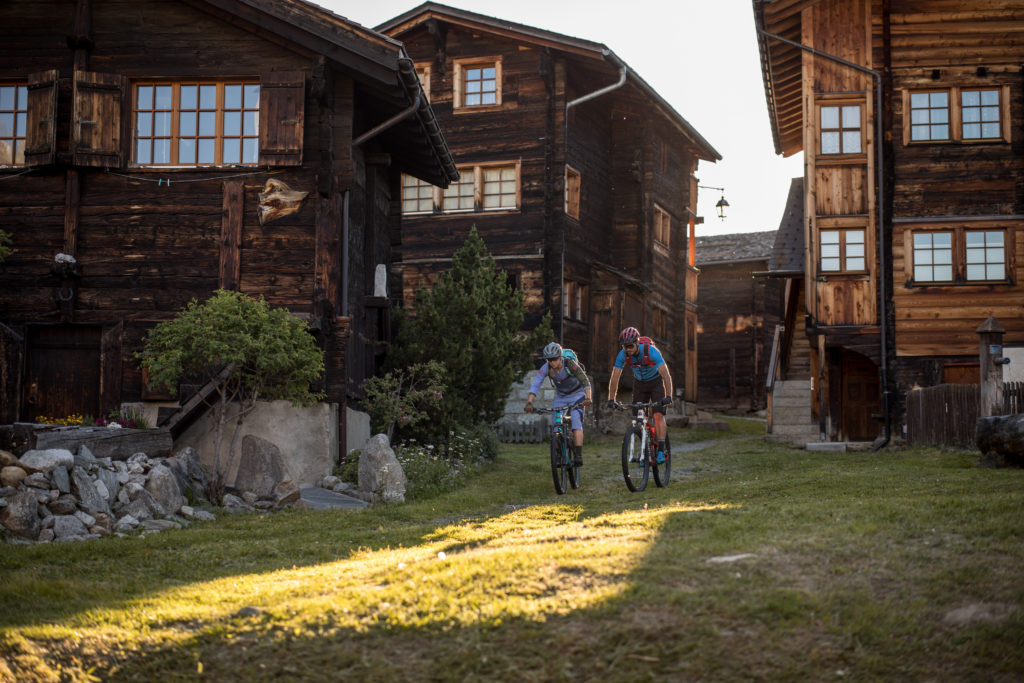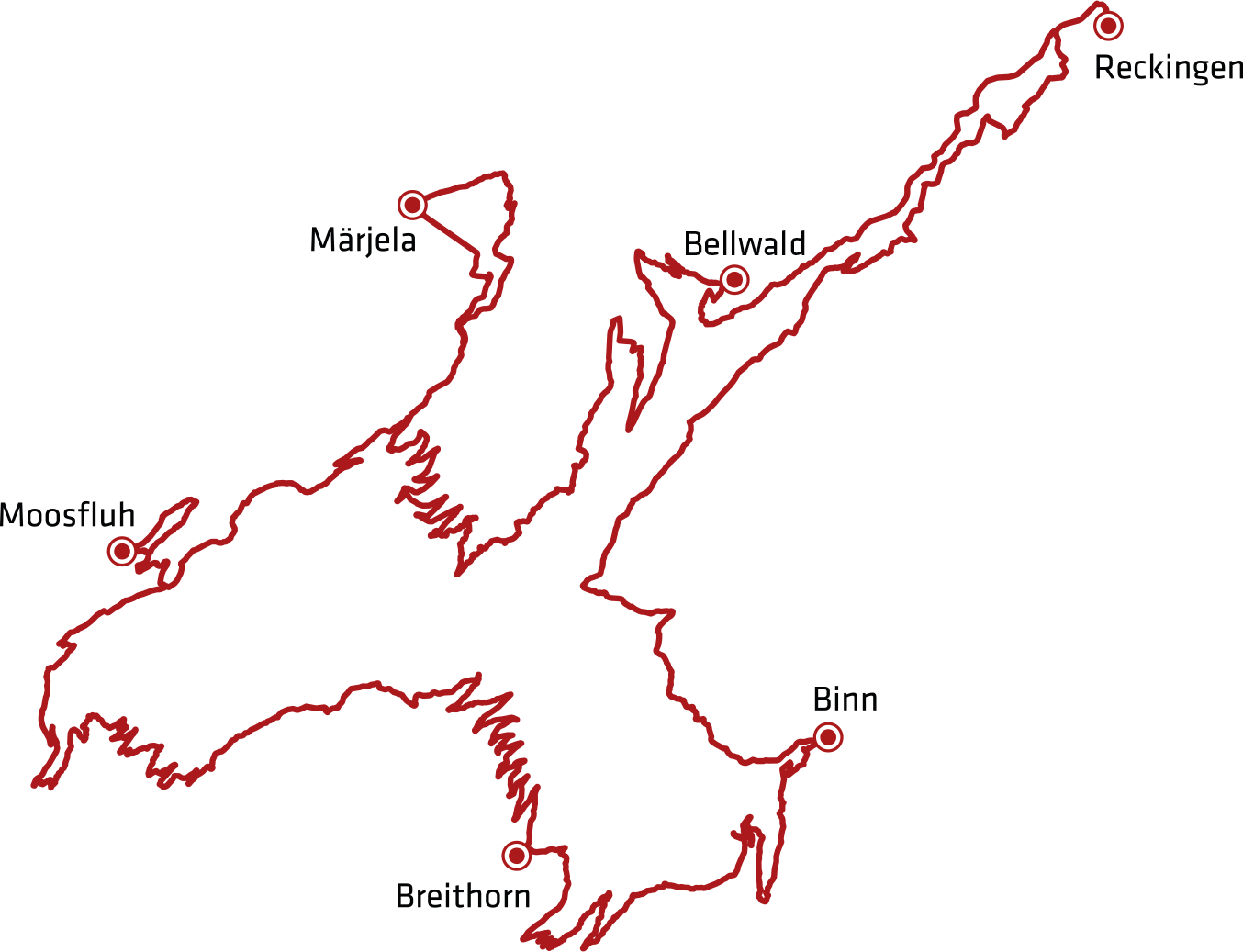 Riding the Stoneman Glaciara
The Stoneman Glaciara is no racing against the clock. Your performance is the benchmark. Should you manage to defeat the challenge in one day, you will get a Stoneman Trophy in Gold. If you manage to do so in two or three day's stages, you earn the Trophy in Silver or Bronze.
Stoneman Glaciara season 2023: 23. June to 22. October
Brief feedback on the Stoneman: Incredible landscape, great trails, perfectly organised, but most of all – the people. From the local sports shops and accommodation to the tourism office in Reckingen, our expectations were exceeded. The hospitality, helpfulness and heartiness of the locals in the Aletsch area were truly our highlight.
Raphael W. · 8/2017 · Silver