Your starter pack is the entry point to your truly special Stoneman Glaciara experience.
Get the whole package with the Stoneman Glaciara: stunning scenery, incredible and varied trails, all backed up by smooth service. There are two versions for your mountain bike experience: Card and Classic. Please choose one here:
For Finishers/Heroes or Group Members
Starterpack Card
The essential goods for your Stoneman Glaciara adventure
Signage and other helpful services
Starter card and lanyard
Stoneman Glaciara wristband
Important information via mail
Up-to-date GPS-Track via mail
Your entry on the Finisher-List
15 CHF voucher towards Stoneman jerseys
Upgrade to trophy or stone possible anytime
Value of goods: 35 CHF
Chosen by over 80 % of starters
Starterpack Classic
Elevate your Stoneman Glaciara experience and enjoy the perfect preparation with the Starterpack Classic.
All goods & services from the Starterpack Card
plus:
Stoneman Glaciara starter-bag
Stone.Mag 22 Glaciara
Stoneman Glaciara folding map (77 x 70 cm)
Stoneman multi-functional bandana
Stoneman Glaciara water bottle by Bike24
Squirtlube chain lube
Nutriathletic Sports Water Reload
Stoneman Glaciara sticker
Environmentally friendly organic trash bag
Upgrade to trophy or stone possible anytime
Value: 71,70 CHF — best price-performance ratio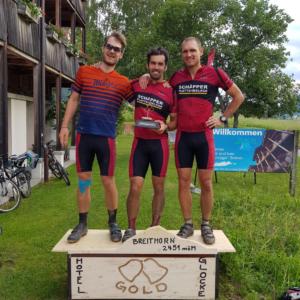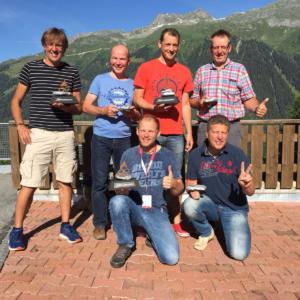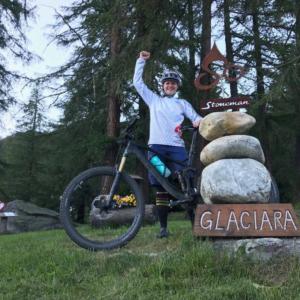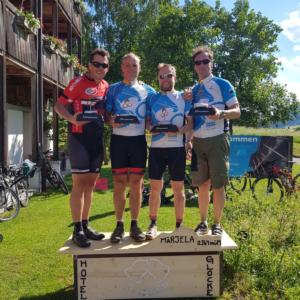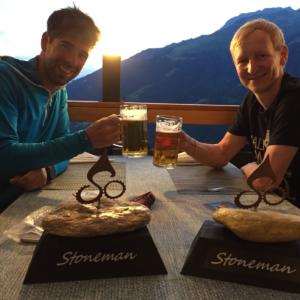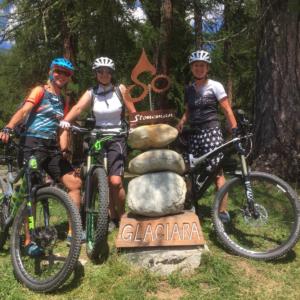 Contactless: The digital starter pack Stoneman Now!
Use your phone as a starter card — book online, ride without an issuing office, check in at the checkpoints by smartphone, seconds after the ride on the finisher list. All this for the super price of only 16 CHF .
Get your nugget!
Most riders are so thrilled after their ride - they take the handcrafted Stoneman trophy home. It is designed by Stoneman founder Roland Stauder himself and carries a stone of the regional bedrock in its centre.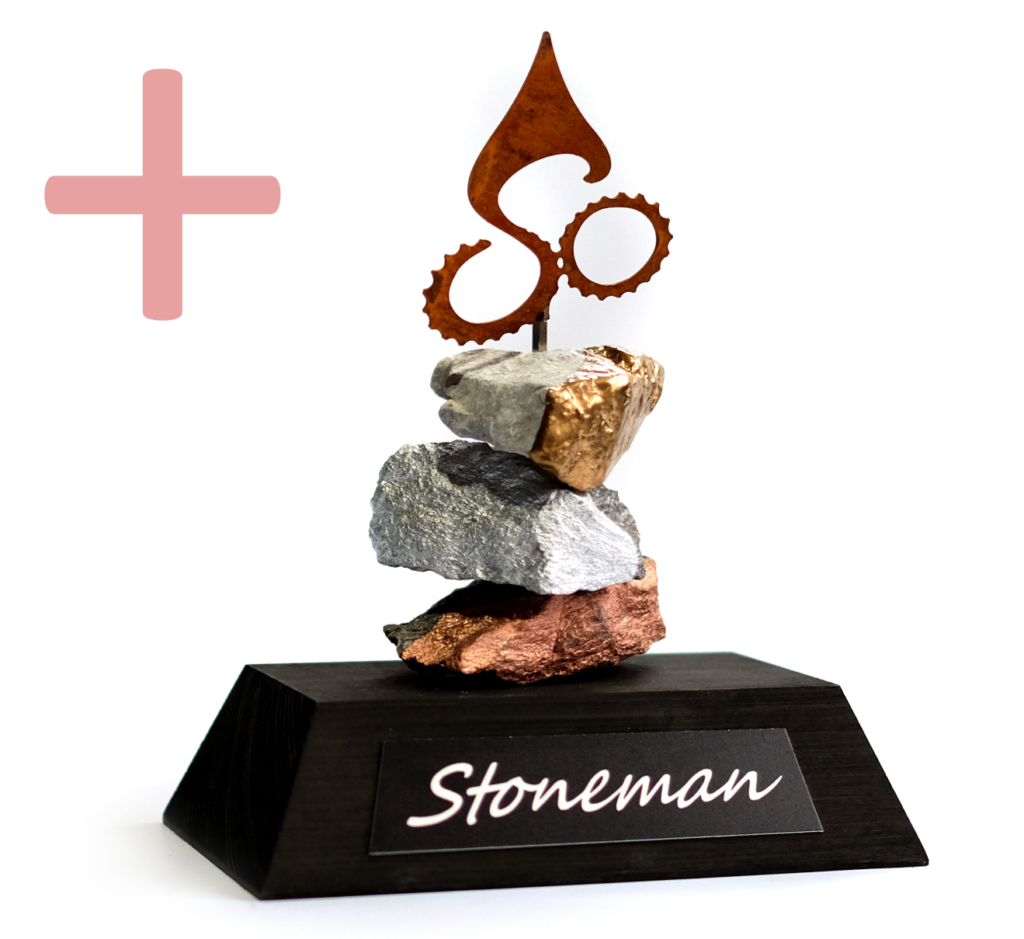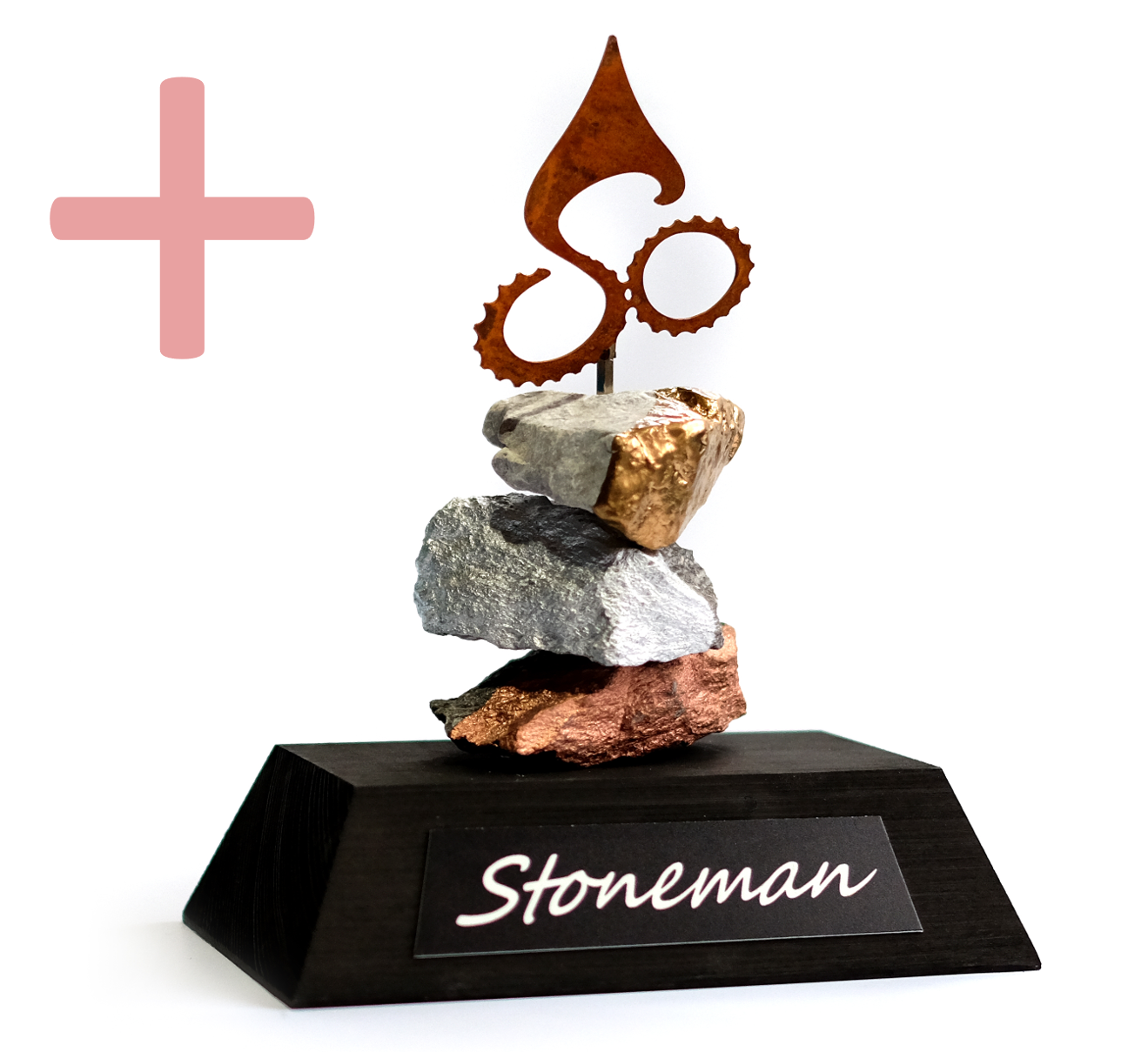 The Trophy – made of the striking wooden pedestal, the iron, laser-cut Stoneman figurine and a stone, struck off the bedrock of the Vallais – is just 44 CHF .
You already earned the trophy with your first Stoneman? Collect the Glaciara-Stone for just 22 CHF.
Because every now and then someone asks: If you complete the tour in one day, one half of the stone is hand-painted golden. For two days it is painted silver, for three days bronze. If you are riding an e-mtb, you receive a natural-coloured stone at the finish.
Reserve your starter pack now »
Starter packs are available at the official issuing offices and at all Stoneman Glaciara logis partners for house guests.
The official Stoneman Glaciara bike hotels are perfectly suited for Stoneman starters and finishers: They know the route and help you with your starter package. Additionally they offer early bird breakfasts, bike tools as well as a bike garage.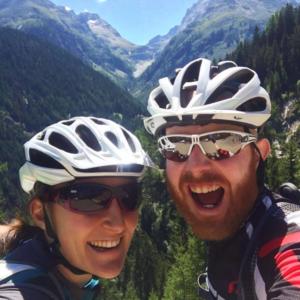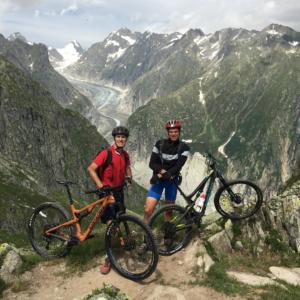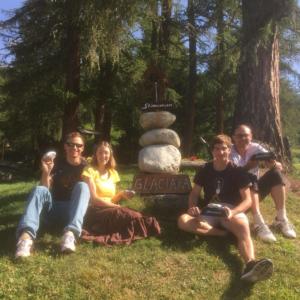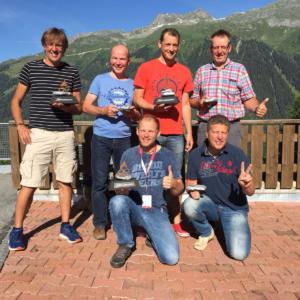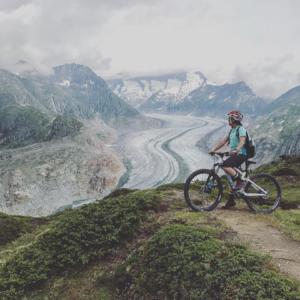 Why a starter pack?
We want you to have the best possible Stoneman Glaciara experience! With the starter pack you help to maintain the track and the much praised signage. You get our support at all times and if you have any questions you can get help from your issuing office and the whole Stoneman Glaciara team. So: Order your starter pack right here »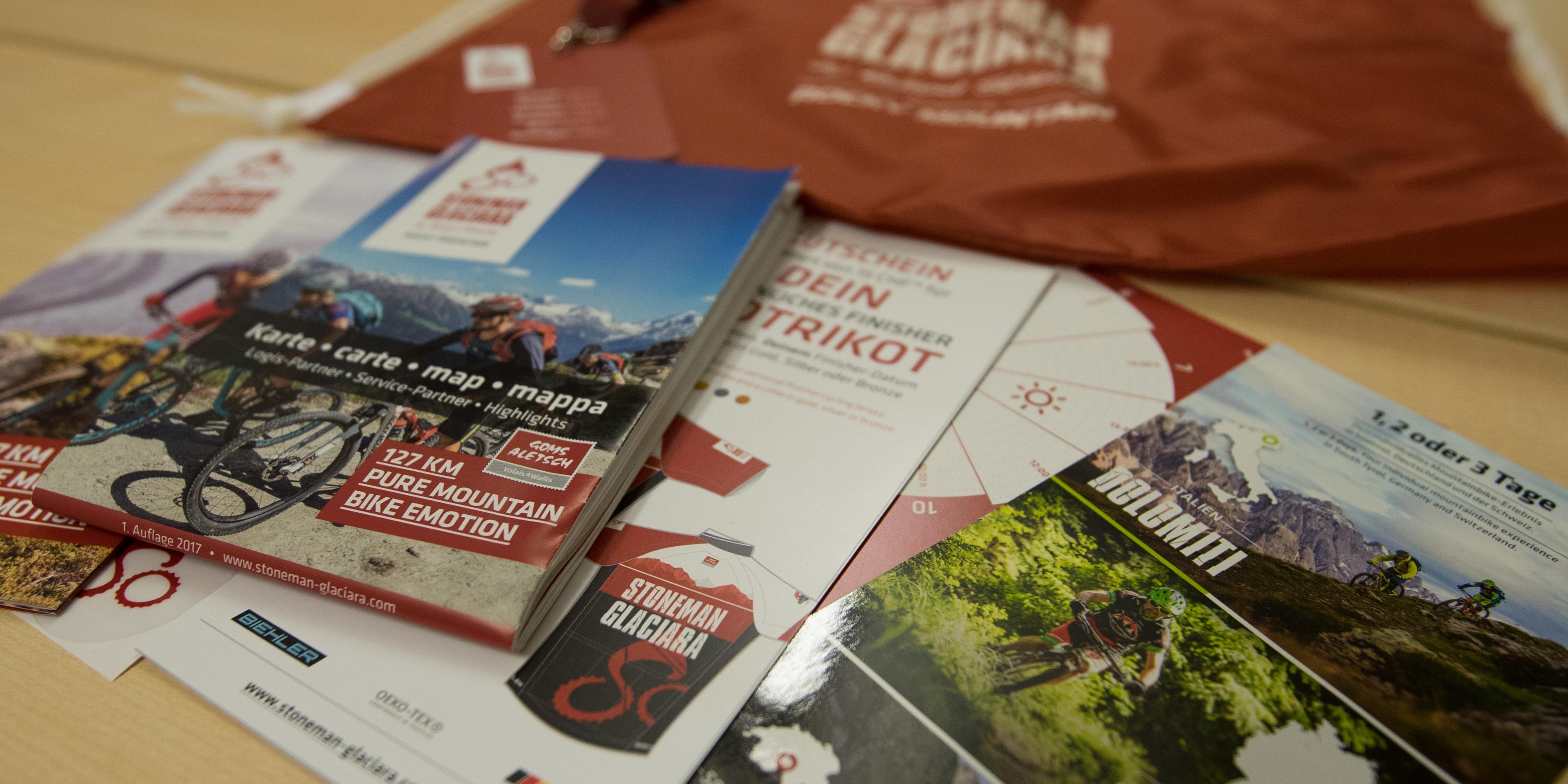 Stoneman Glaciara season 2021: 24. June to 23. October
Brief feedback on the Stoneman: Incredible landscape, great trails, perfectly organised, but most of all – the people. From the local sports shops and accommodation to the tourism office in Reckingen, our expectations were exceeded. The hospitality, helpfulness and heartiness of the locals in the Aletsch area were truly our highlight.
Raphael W. · 8/2017 · Silver